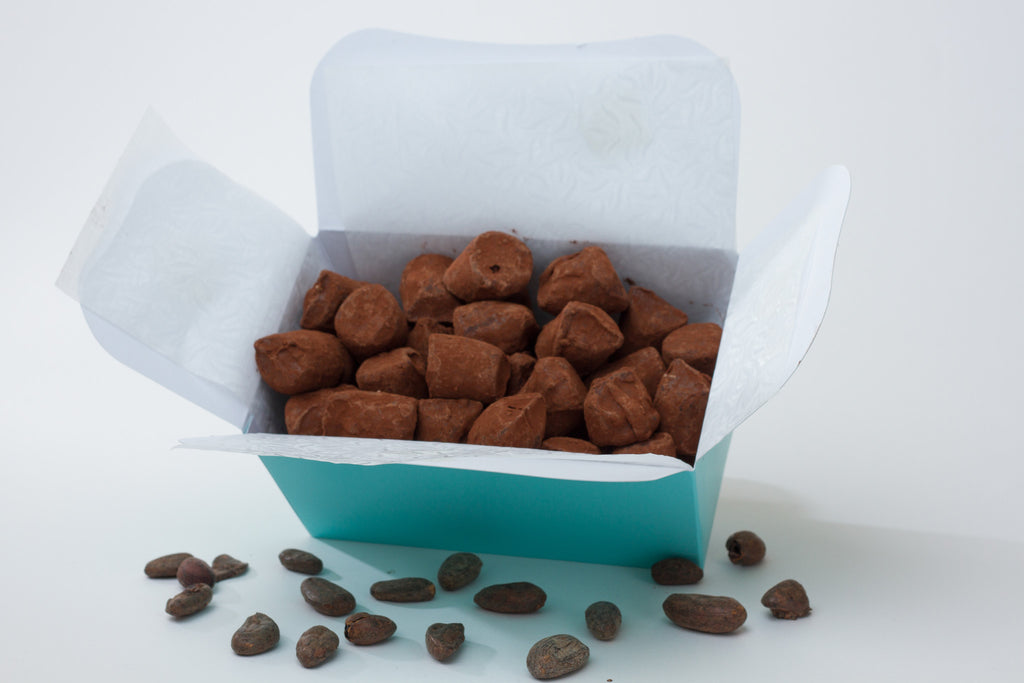 Box of Salted Toffee and Coconut Oil truffles
350g box of the ever popular truffles. If you have had a sample of chocolate at the shop, then you will have had some of this.
May contain traces of gluten, almonds, hazelnut, eggs and pistachio.

Ingredients: Vegetable fats (Coconut, palm kernel), Sugar, Fat reduced cocoa powder, Whey (MILK) powder, Salted butter caramel crystals 5% (Sugar, Syrup of glucose, Fresh MILK cream, Salted butter 0.2%, Skimmed MILK powder, Salt of Guerande), Cocoa powder, Emulsifier: SOYA lecithin, natural flavour. 
---
---
More from this collection